Anxiety free, surgical care
At Clearview Dental, we care a lot about patient comfort and aesthetics while providing a range of oral surgical procedures. If you're looking for anxiety-free oral surgery in Round Rock, our practice is here to guide you through every step of your journey. We're dedicated to tailored solutions, using advanced techniques for minimal discomfort.
Prepare for a stress-free oral surgery
Start with a consultation at our office. Be sure to inform us about any medications or supplements that might affect dental sedation.
Our thorough assessment covers your teeth, jawbone, and gums. We may suggest antibiotics as a preventive measure for conditions like periodontal disease or infections. This is especially beneficial for patients with heart disease or weakened immune systems.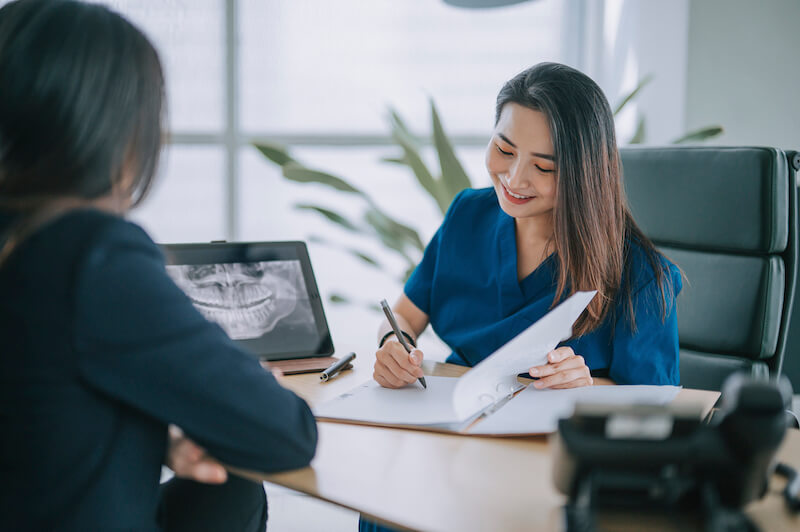 Tooth Extraction
When a filling, crown, or root canal isn't enough, tooth extraction would be an option. If you have:
Major deterioration or infection
Impacted teeth
Severe pain
Dr. Yoon may suggest tooth extraction for you.
Implants
Cracked or missing teeth? Reclaim your smile with dental implants! Dr. Yoon offers long-lasting implant solutions for a revitalized appearance.
Why choose our dental services?
Comprehensive
Care
Full spectrum of dental services in one practice.
Anti-Anxiety
Approach
Tailored treatments for each patient's unique needs.
Experienced
Team
Skilled professionals committed to your oral health.
Modern
Technology
Advanced techniques for effective and efficient care.
I came in for regular cleaning and found out I had a few cavities. I'm a little anxious when visiting the dentist, but they're very understanding and ensured I was comfortable throughout the procedure.
I was truly so impressed with how nice and welcoming everyone is! The office is very clean and not crowded at all. Dr. Yoon was very thorough with his dental plan.
I highly recommend for you to come to this place! It's neat, clean, and the staff is wonderful.
Fluent in English, Spanish, Korean, and Vietnamese
Feel comfortable communicating with us in your preferred language. Our team is dedicated to providing personalized, attentive care.
Honesty in your dental care journey
We believe in providing high-quality, transparent dental care to our local community. Expect a comprehensive explanation of your treatment choices and payment options at every phase.
Choose from various payment methods, including cash, checks, and major credit cards.
We also accept a range of PPO insurance plans. Feel free to reach out to us at (512) 651-3036, and we'll be more than happy to assist you with verifying your coverage.
If insurance isn't applicable or you're not covered, don't worry. We offer monthly payment plans for all treatments through CareCredit and Sunbit.
Your comfort means the world to us
Leave anxiety at the door! Our friendly team will ensure your comfort by understanding your concerns, answering questions, and aligning with your dental goals.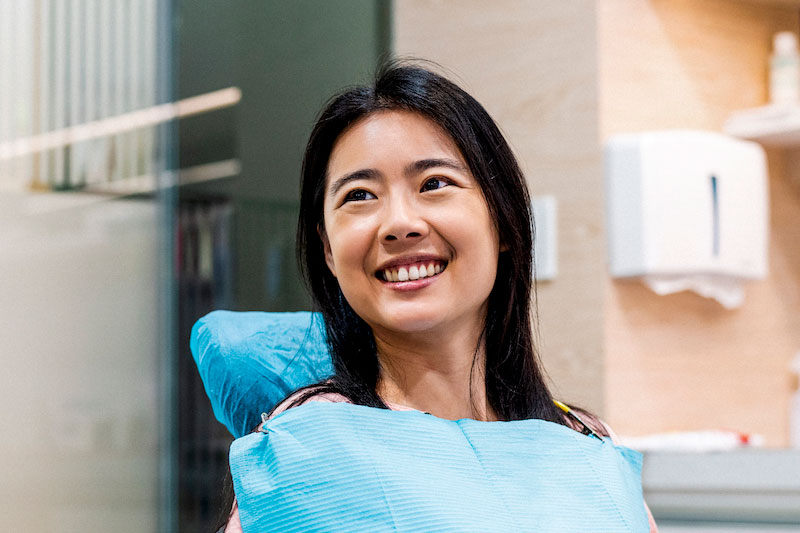 Monday - Friday: 8 AM - 5 PM
Two Saturdays a month: 8 AM - 1:30 PM
Ready to begin your smile journey?
Experience hassle-free, transparent dentistry.